Sunset View
Cliff Top
Sea View
Free Wifi
Home HI FI
Private Chef
Infinity Pool
Daily Cleaning
Air Conditioned
Outdoor Dining
Family Friendly
Outdoor BBQ
Baby Equipment
Transport Service
24hr Security
Deposit Required
Swimming Pool
Relax in Privacy
Coffee Machine
Weddings
Full Kitchen
Car Parking
Safe Deposit Box
Additional VAT
Distance to Airport : 270 mins
Distance to Galle : 40 mins
Description
Location
Layout
Features
Villa Description
Villa Location
Villa Layout
Unique Features
Rates
5 Rooms
4 Rooms
3 Rooms
2 Rooms
| Date Range: | Nightly Rate: | Min Nights: |
| --- | --- | --- |
Enquire About This Villa
Fill in your details and a Villa Specialist will get back to you shortly.
Reviews
Guest Reviews
Guests have rated this villa...

Hester, from Hong Kong S.A.R., China
... Read more+
of team members are doing good hospitality. Room clean and beautiful view. What ever we Ordered food was super tasty , Sri Lankan breakfast we really like.The rooms were spacious with a nice bathroom and a super comfy bed.

嘉雯, from China 南点酒店在岛屿的郊区外,离机场有点距离,大概两个多小时吧,没有认真的去计算,因为一路上的风景很美,跟朋友聊着聊着就到了。很喜欢酒店周边的设计,大门口的小荷花池、阶梯式的草地,还有那随处可以眺望到海景的视角,充分发挥了酒店本身在海边又建得比较高的优势。酒店的房间挺多的,非常适合多人一起出来游玩,而且也都非常干净。酒店的员 ... Read more+ 工也是非常周到。别墅正下方有个著名的威里嘎马海滩,每天都可以看到不少人在那里冲浪。不过我比较喜欢待在酒店的泳池里游游泳,因为泳池视线好,水很干净,游泳特别爽。

leo, from Germany
非常喜欢里面的那个客厅和用餐区,可以面向大海用词,感觉很棒。还有还有别墅设施非常好,别墅服务非常好,有接待还有行程提醒,可以说是ok的了,餐饮质量还不错,总之是第一次来斯里兰卡啦,这个别墅是朋友推荐的,不错不错!呆在里面都不想出去玩了,都忘了自己是来海岛度假的了,不过夏季来是挺热的,别墅环境清幽就更不想出去了!<
... Read more+
/p>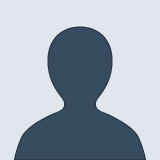 NAVY, from Canada
首先我觉得服务很周到,我对当地的饮食不是很习惯 厨师很关切的和我道歉 并问我是否需要重新再做 还送上了水果和点心 ,。 然后说下我们住的地方 离机场有两个半小时,感觉还是有点远的,好在周围环境清幽,整个居住区有一种泰国贵族的感觉,传统大气,并且室内设施也比较完善,如果行程不赶的情况下很多人一起来的话还是会比较尽兴
... Read more+
的。