Sunset View
Free Wifi
Infinity Pool
24hr Security
Private Chef
Daily Cleaning
Fitness Room
Outdoor Dining
Outdoor BBQ
2 Villa Staff
Private Concierge
Full Kitchen
Relax in Privacy
Safe Deposit Box
Car Parking
Air Conditioned
Family Friendly
Transport Service
Massage Service
Additional VAT
Deposit Required
Distance to Airport : 40 mins
Distance to Beach : 5 km
Description
Location
Layout
Features
Villa Description
Villa Location
Villa Layout
Unique Features
Rates
5 Rooms
4 Rooms
3 Rooms
2 Rooms
| Date Range: | Nightly Rate: | Min Nights: |
| --- | --- | --- |
| Apr 9 - Apr 30, 2018 | U$1,200 | 3 |
| Date Range: | Nightly Rate: | Min Nights: |
| --- | --- | --- |
| Apr 9 - Apr 30, 2018 | U$1,200 | 3 |
Additional Charges: Service Charges 10%, Government Tax & VAT 7%
Enquire About This Villa
Fill in your details and a Villa Specialist will get back to you shortly.
Reviews
Guest Reviews
Guests have rated this villa...


朝, from China 和老爸一起来散心的,这家别墅真的挺不错的,性价比也比其他地方好。别墅的设计也很有卖点,二楼的休息区的风景特别的好,能俯瞰边上的树木,以及周边的海滩,还有无边无际的大海。在这住了9天,老爸对这家别墅评价很高的。比想象中的要好~

晨发, from China 非常棒的一间别墅!下次如果有机会再来附近旅游,我一定一定还要住这里!别墅的风景很好,边上有海滩,还能看到非常宏伟的海景,在别墅的室外躺椅上,还能感受从海边吹过来温和的风,特别的舒服。别墅的工作人员也是超级棒,服务贴心,热情待人。

灵, from China 这已经是我这趟旅行的最后三天了,在别墅住了第六天了,感觉真的很不错,周边有非常棒的风景,别墅内部的设备也很完善。基本需求都能满足,还有个泳池可以来游泳。岸边的躺椅还能作为休闲地。总之是一处非常惬意的休闲之地。工作人员服务也很贴心!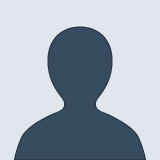 Robert, from Germany Love every single bit of our stay — the warmth & hospitality of all staff, the food, the view, the villa. We will definitely come back soon, probably next week! ... Read more+ See you all again soon! Thank you so much for looking after us so well.