Cliff Top
Sea View
Sunset View
Infinity Pool
Daily Cleaning
Private Chef
24hr Security
Outdoor Dining
4 Villa Staff
Free Wifi
Fitness Room
Private Concierge
Pool Table
Outdoor BBQ
Close to Beach
Air Conditioned
Safe Deposit Box
Full Kitchen
Business Functions
Weddings
Wine Fridge
Family Friendly
Natural Beauty
Massage Service
Transport Service
Car Parking
Non-Smoking
Deposit Required
Distance to Airport : 32 km
Distance to Surin Beach : 10 km
Distance to Kamala : 5 km
Distance to Phuket Town : 25 km
Description
Location
Layout
Features
Villa Description
Villa Location
Villa Layout
Unique Features
Rates
9 Rooms
8 Rooms
7 Rooms
6 Rooms
| Date Range: | Nightly Rate: | Min Nights: |
| --- | --- | --- |
| Date Range: | Nightly Rate: | Min Nights: |
| --- | --- | --- |
Additional Charges: Service Charges 10%, Government Tax & VAT 7.7%
Enquire About This Villa
Fill in your details and a Villa Specialist will get back to you shortly.
Reviews
Guest Reviews
Guests have rated this villa...

蓉蓉, from China
... Read more+
人一起度假。那个无边游泳池,好霸气,加上累了之后有按摩床以及按摩服务。

Jimmy, from Hong Kong S.A.R., China I am more than satisfied with you and your staffs' excellent services. You were always attentive and willing to help us so that we could fully enjoy our stay an ... Read more+ d so were the other staffs. Your food was great, too. We had all of our meals in house during our 5 nights stay except one dinner and one lunch. I could see all the dishes were carefully prepared and the chef were trying her best to serve as much variety as possible. And I also enjoyed the market tour and cooking class with chef Care. My wife, son and I really miss the time we spent there flashing back to all the activities and all kinds of food we will never experience forever. I have told other families are all really satisfied with the services you provided. Especially the timely and thorough information about restaurant, golf and tour was very helpful.

玉敏, from China BAAN PAA TALEE这个海滨别墅真的是美如画,第一次和男朋友去别墅潇洒,哈哈,感觉超级棒。尤其是外面的安达曼海,感觉整个海洋都尽收眼底。还有那按摩床和按摩浴缸,男朋友喜欢的不要不要的,拖了他好久才高兴和我出去逛街。露天浴室也很有feel,晚上和一些朋友在烧烤区玩了好久,聊聊天,吃吃烧烤,感觉真的很不错!还有如果 ... Read more+ 去看海一定要住这,这一趟真的不枉此行!
飞 无边海水泳池真的让人难忘啊!这次度假,大部分时间都花在了这,我喜欢游泳,更喜欢这里的风景。还可以找人打打乒乓球,时间过得很充裕,又舒适又健身。白天玩累了,晚上的房间也很棒。那个沙发座,我好想买一套放家里,躺在那喝点酒看会电视,感觉超级舒服。早上不出门就可以看到日出,晚上还能看日落,BAAN PAA TALEE的地理位置 ... Read more+ 极好。坐车去苏林海滩购物消费,那边蛮适合逛街的,也不远,就7分钟左右的车程。

萍, from Hong Kong S.A.R., China 位于普吉岛西海岸的卡马拉海滩南部的Baan Paa Talee不愧为海上悬崖之家!在这可以俯瞰到整个安达曼海,感觉特别的宽敞,不像其他地方那样压抑。和闺蜜来度假的,在烧烤区吃了好多好多烧烤,感觉要长肉了。但是去了北侧去购物,哈哈,女人么,去哪里都得shopping一波,买了超级多纪念品。还有房间内的装饰品也很美,整个房 ... Read more+ 间的装修很注意细节,还在边上的小酒吧遇到了好多帅哥。放松几天,要回去好好工作了。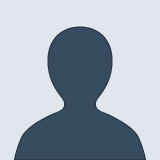 子函, from Singapore 这一次是一个人去的,早就被别人安利来这玩,说是来到这看过海景的,以后对海景会很挑剔。哈哈,百闻不如一见,这里的海景真的是美极了。失恋了就应该去旅游,去了一趟感觉舒心了好多。不过感觉以后不会再去其他的海景房了。客厅的音响系统很棒,还有那个海景阳台和开放式厨房,以后家里我也要弄一个。虽然不能游泳,但是那个无边游泳池,看着就 ... Read more+ 很有feel,下次来一定要试一试。这确实是一个放松自己的好地方。