MEET THE DESIGNER: MARY PAKAMARD

MEET THE DESIGNER: MARY PAKAMARD

by Justin Sandery

2017-06-07
In the first of our series of interviews with the designers behind some of our most stunning villas, we talk to interior designer Mary Pakamard about luxury villa interiors and the design philosophy behind the inspiring Villa Amarapura in Phuket.
Seamlessly combining modern luxury with natural elegance and focusing on local materials that create beautiful yet simple and relaxing interiors, Mary and her team at MSquared have established themselves as highly sought after interior designers by developers, luxury hotels and discerning villa owners in the region. Her projects include Amari, Pavillions Resort, Bluepoint, Cape Amarin Villas, Firefly Retaurant, Cape Yamu and Outrigger Laguna. In this interview she tells us what inspires her, the philosophy behind her design on Amarapura and what makes for good design in tropical luxury villas.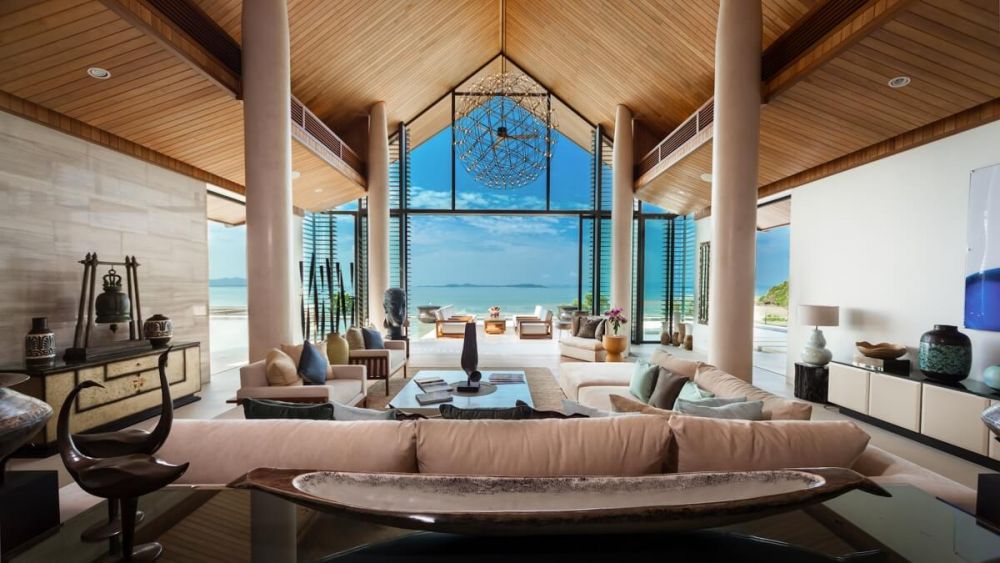 The distinctions between hotels and villa are becoming increasing blurred with the recent trend towards luxury hotel branded and managed villas coming to market in Phuket. When you design for these new hotel branded villas is there special considerations as opposed to design for individual villa owners?
"When working on a private villa, the owner is looking to create something very personal, something individual and unique, something lasting, something that is a reflection of their character, personal preferences and tastes – both in terms of how spaces within the property are utilised, and how they are furnished and finished. When designing interior spaces for a hotel and their branded villas, we need to balance the objectives of the hotel owner, the hotel operator, and these will tend to have a mainly commercial focus.  We clearly also need to take into consideration the needs of guests of the hotel or resort and ensure that all aspects of the design, furnishings, and finishing, are practical and durable"
Your work on Villa Amarapura is a stunning example of tropical luxury and natural elegance. What are the key elements of the design and where did your inspiration come from?
"The key elements of the villa's interior design were creating a balance between tropical/local elements, and contemporary features.  The core design concept was to create a stunning home where contrasting ideas, from colours, construction materials, through furnishings, and completing with artwork and decoration, would work together in harmony."
"My inspiration for the final design came from the four elements: Earth; Air; Water; and Fire.  These elements provided the inspiration for the predominant colours, tones, and materials used in the final design."
What is your favourite space in the villa?
"My favourite part of the property is the main living area.  This size and layout of this space, with the large feature windows at the far end of the living area, with stunning views across Phang Nga Bay, provided the perfect opportunity to use an eclectic mix of materials, colours, shapes, and large custom-designed contemporary artwork, together with several unique traditional pieces.  The dramatic visual impact created on entering through the main door, which in itself was a bespoke designed piece, epitomises everything that I aimed to create for the owner."
What was the most challenging aspect of the design of Amarapura?
"The most challenging part of the design of this property was getting the lighting design throughout the villa absolutely right, in terms of the size of the spaces, and creating the ambiance, both in daytime and at night, that would best show off the property."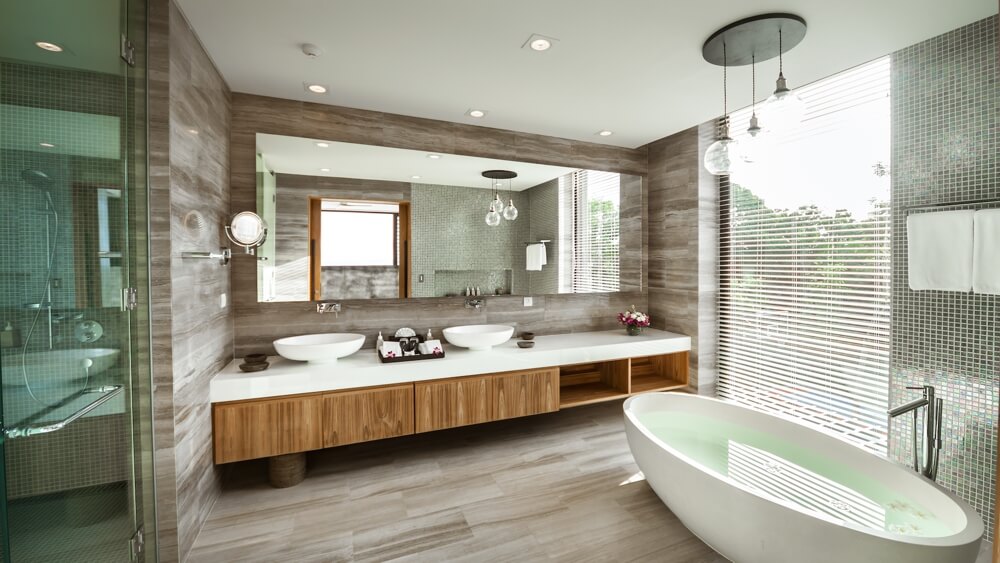 What trends do you see in interior design of luxury villas coming in Thailand.
"Trends for villa interior design this year, from my perspective, include continuing with a contemporary tropical feel, but using innovative colours for many of the traditional materials being used.  In parallel with this is a trend to minimise the number of different materials being used in the finishings of interior spaces.  So for example, using a single tile size and colour throughout the property, making a design statement through simplicity."
Who are some of your major design influences?
"As a practicing designer, although I do regularly look out for other designer's work and keep abreast of new projects, I prefer to create my own style direction.  While studying, I was influenced by Karim Rashid and admire his unique approach.  I was also influenced greatly by an ex boss – the Director of a global architectural firm.  He gave me the encouragement and inspiration to follow my own instincts when it comes to design style and design process."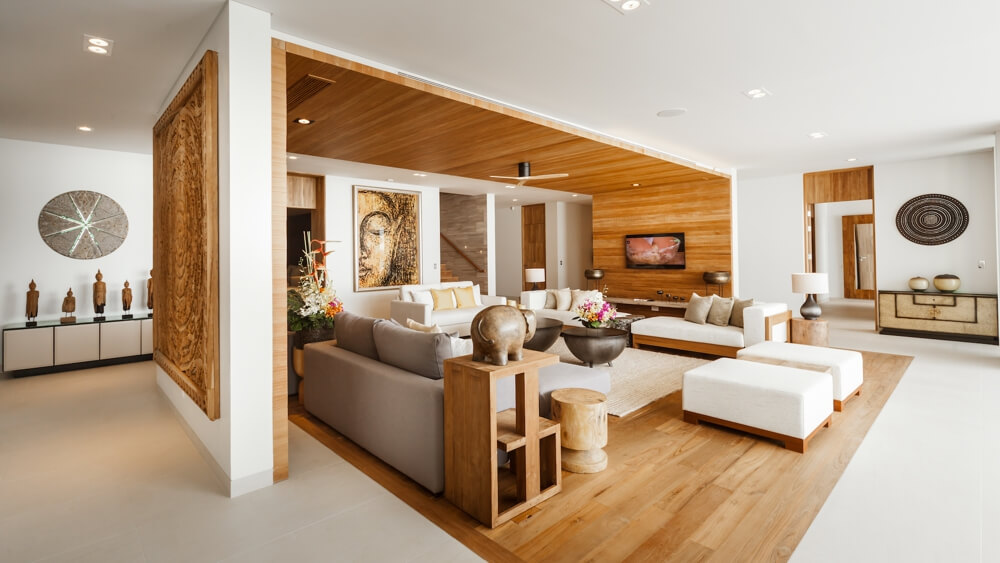 How do you define luxury in the context of tropical villas?
"One person's "luxurious" can be another person's "basic".  It really depends on the individual villa owner.  We can create a very luxurious look and feel to a 'tropical villa' by using 'tropical' materials – such as timber, particularly teak - in an innovative way, mixing the final finished look of the teak in different ways and with different patterns of how it is placed."
Being a resident of Phuket for many years, what do you like most about working and living there?
"Working in Phuket gives me an opportunity to work on international projects, not just local projects.  Living in Phuket is great as it offers everything that I need to relax and enjoy a lifestyle that gives me a great work-life balance."
Thank you Mary for your sharing thoughts with us and for your beautiful interior designs. We look forward to seeing and experiencing more of your stunning work in the future. Readers can contact Mary at M Squared Interior Design. or Telephone +66 7632  5889