GREAT DIVING IN SOUTH EAST ASIA

GREAT DIVING IN SOUTH EAST ASIA

by 倩怡

2016-11-21
On encountering the crystal-clear beauty of the Asiatic oceans, you will undoubtedly want to dive straight in and explore the underwater oases that exist below. The visibility of the east Asian seas is among the best in the world, with much of the marine landscape enjoying a level of environmental protection: a fact that draws in diving enthusiasts from all corners of the globe.
Yet, with so many islands in the region, which are the best for beginners, and what should one expect from each spot?! 
Read on to find out more about a few of our favorites.
Ko Tao | Thailand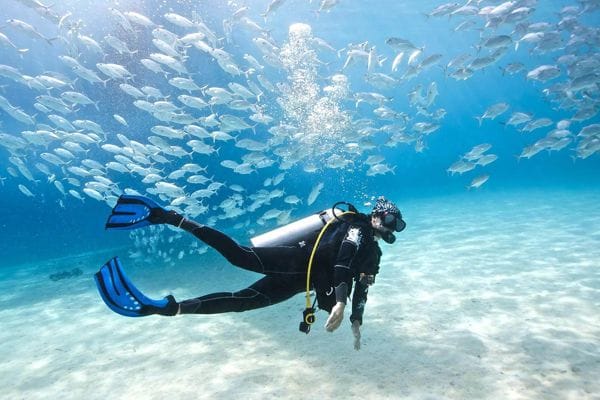 So-named for its abundance of turtles, this small island is located in southern Thailand. Though relatively small at 21km-squared, the diverse coral reefs boast a wealth of sea-life making it one of the greatest diving spots in the country, recognized on the international stage as 'a paradise for diving enthusiasts'. 
The expert instructors are responsible for 60% of PADI certificates earned in the region, and offer training from entry-level through to expert tuition. Whether starting out, or more experienced, this is the perfect destination as, with such a high level of marine protection, the diversity of the underwater scenery is unrivalled.
The great news for Chinese tourists is that the island offers lessons in Mandarin for those who struggle with English.
The best season to visit
The annual average temperature is 28-degrees Celsius
The cool season lasts from December to April
Recommended diving shops
Infinite Blue, Crystal Dive and Ban's are highly recommended. PADI lessons start from 9800 THB (roughly 2,000 RMB) for four days. Instructors are very professional and expertly-trained, so this is a great place to learn.