THE CHARM OF BOPHUT

THE CHARM OF BOPHUT

by Asia Villas

2017-12-05
Bophut is a picturesque enclave on the northern coastline of Koh Samui: an island that is, itself, the pinnacle of paradisiacal living resting idly in the Gulf of Thailand.
Despite the region's growing popularity in recent years, neighbourhoods such as Bophut have retained their bucolic charm thanks to an ever-present community of devout fishermen, myriad elegant dining establishments that line the beachfront, and the leisurely pace that local livelihoods engender.
From these northern shores, rest beneath the watchful eyes of the Big Buddha and admire the scenic horizon expanse of Koh Phangan – a spiritual peace awaits in this tranquil haven.
Awaken the Soul
Thailand is renowned for its Buddhist population, encouraging a warm-heartedness that flows far beyond the realms of the local communities thanks to the multitude of divinely uplifting monuments that grace the landscape.
At one end of Bophut Beach lies the Big Buddha – a marvel of the island and a re-assuring presence no matter where in its gaze we find our self. Perhaps the most famed attraction of this northern quarter, the 12m high golden statue is an icon of the region and a must-see for any first-time visitor.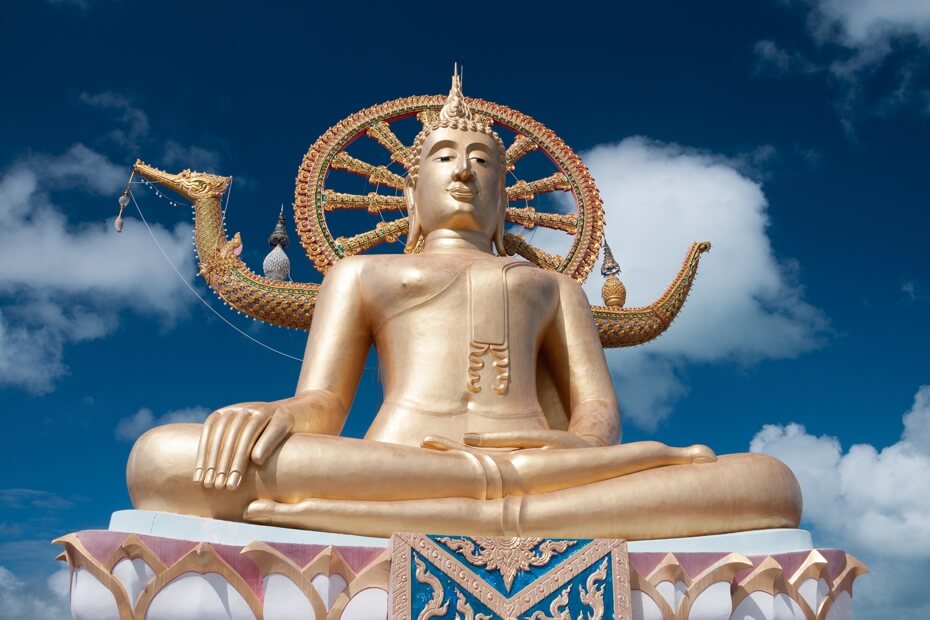 Bustling Markets
Arguably the biggest draw of Bophut is Fisherman's Village, a district that comes alive from 5pm each evening as swathes of traders arrive to peddle their fascinating wares. Walking Street is renowned for its eclectic mix of souvenirs where anyone can bag a bargain, or dive into the depths where more peculiar offerings await.
As you enter into this enchanting marketplace, be drawn in by beguiling aromas of sizzling meat skewers to be savoured while admiring a street performance of Muay Thai boxing, or to a display of traditional Thai dance.
But be warned: the neighbourhood does get busy, particularly on Fridays. However, it is awash with intrigue and a sublime sensory experience, so be sure to explore even if for just one evening.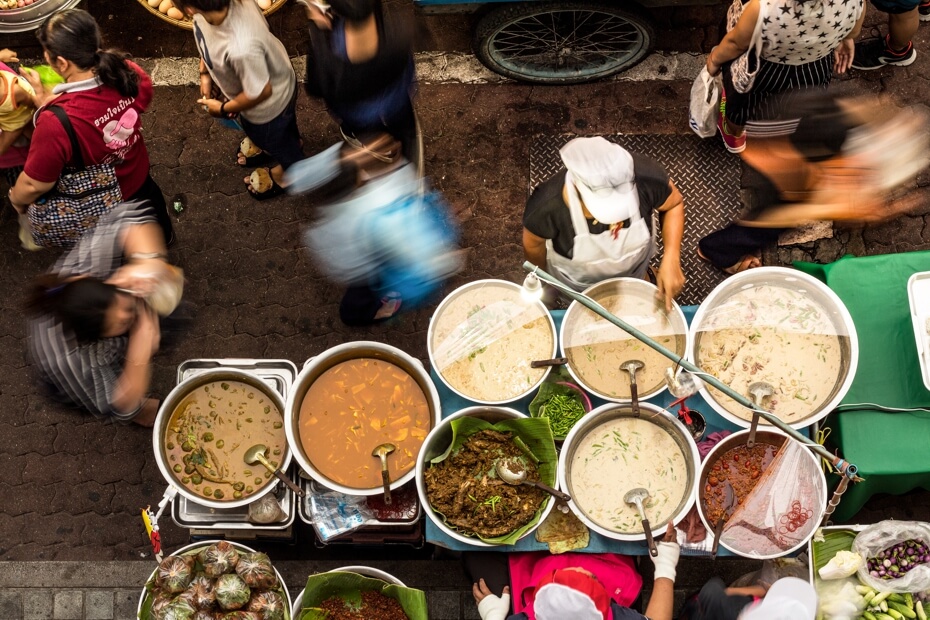 Family Fun
There is a good reason the family worships Bophut: the diversity of its attractions knows no bounds. 
From the curiosities of the crocodile farm that neighbours the airport—with its array of reptile wonders as well as countless marsupial marvels—to a famed go-kart ring that will keep petrol-heads entertained for hours, the region is as exhilarating as it is beautiful.
There are double go-karts for younger travellers in need of company, plus a track-side bar in which less enthused family members can while away the hours in the shade. 
There are few better days out.
Paradise Found
Ang Thong Marine Park is an easily-reached idyll of untouched islands and dense jungle sceneries that sit just off the coastline of Bophut. Limestones cliffs climb into azure skies, while secretive, hidden coves lure visitors into their mystical embrace.
This enchanting archipelago of forty-two islets is one of the most breath-taking destinations on the continent, not least for the biodiversity of its wildlife and incredibly clear ocean expanses. Snorkel, kayak and swim to your heart's content.
Just a short boat ride from Bophut, this is a magnificent voyage that will have the entire family in awe.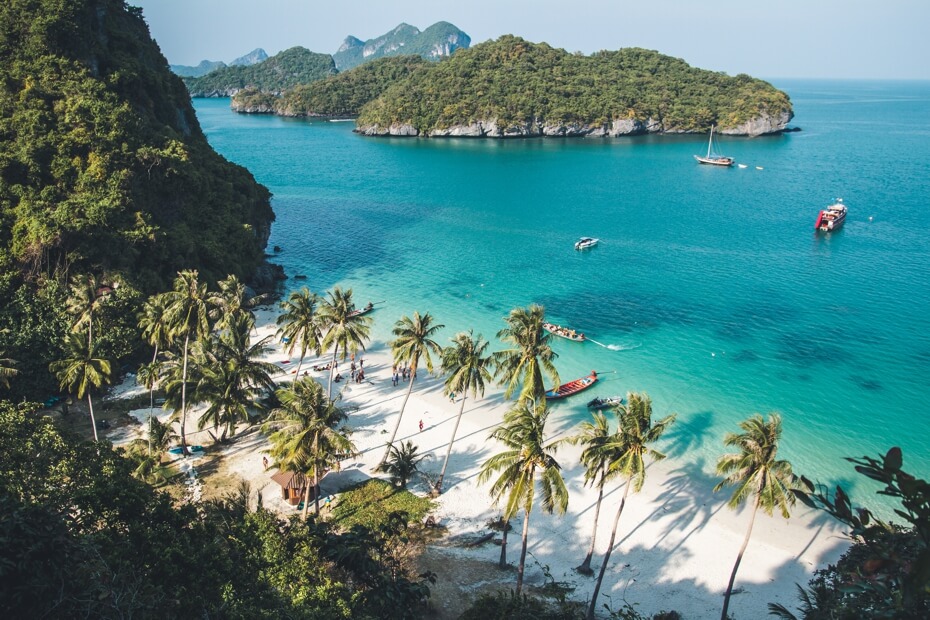 Days at the Beach
Alongside the elegance of Fisherman's Village—with its quaint atmosphere and semi-Mediterranean vibe—Bophut Beach is another resplendent coastal stretch. 
Spanning several kilometres right to the foot of the Big Buddha, there is ample space to find a shaded retreat to escape for the day. Watch as the children frolic in crystalline waters, while parents relish a moment of sought-after peace.
Being in such proximity to Fisherman's Village means a snack is never far from the mind. As soon as the pang of hunger strikes, slip from the beach into a bistro and feast on the freshest seafood you have ever laid eyes on.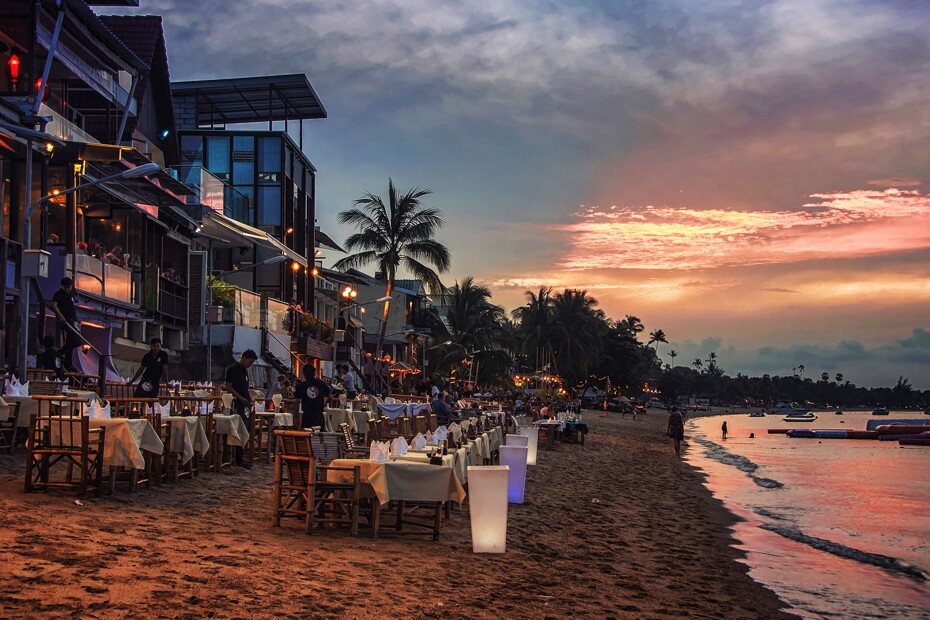 Lackadaisical Indulgence
Though many are enticed by the exuberance of the neighbourhood, some days are meant for relaxation. 
Anantara Bophut is an immaculate escape for those seeking the sanctuary of a well-serviced resort. Shaded hammocks sway beneath towering palms, and the gentle sea breeze is just enough to whisk one into a hazy state of dozing bliss
Whether reclining on a beachfront balcony or settling into a beanbag, there are few better ways of spending a day than admiring the unerring magnificence of this enthralling island – sometimes we must stop to appreciate genuine beauty.
*          *          *
Bophut is one of the few destinations on Koh Samui that has retained its distinctive Thai-Chinese charm with much of its cultural heritage preserved. 
With Asia Villas hosting the most exquisite accommodations in the region, it has never been easier to find your own exclusive retreat. From peaceful evening strolls to sublime sunsets, indulgent eats to bouncing beach bars, there is a setting to suit all desires. 
So, why not review the offerings today and spot your next luxury escape? You know you want to.