10 BEST LUXURY VILLA POOLS

10 BEST LUXURY VILLA POOLS

by Justin Sandery

2017-03-06
A perfect villa vacation needs a truly unique swimming pool experience. Relax and rejuvenate with our selection of the most beautiful villa pools in Asia for that ultimate luxury experience. 
   10. Villa Spice in Koh Samui

Perched on a stunning Cliffside location overlooking Koh Samui's dramatic sunset coast this infinity pool is perfect place for sipping exquisite cocktails while taking in the incredible views of the surrounding oceans.
   9. Dea Villas Rahda in Canggu, Bali

Honeymooners and couples of all ages will fall in love with this natural pool surrounded by by ts own jungle garden that will surely kindle passion and inspire romance.  The stunning garden bathtub-for-two is  carved out of a single piece of river rock in this winter graden wonderland.
   8. Villa Tievoli in Natai, Phuket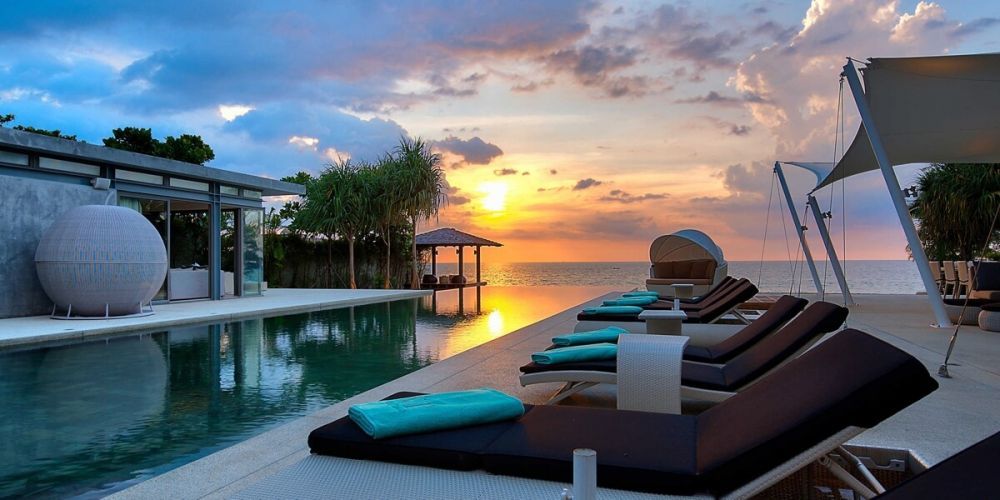 With your own private beachfront and a level of privacy rarely found in Thailand this stunning infinity pool is the perfect place to get away and find your inner calm and soak up the most amazing sunsets over the Andaman Sea.